Transfigure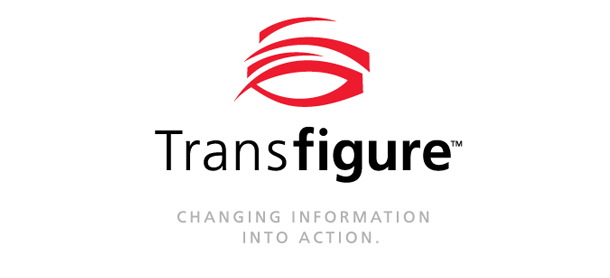 • NEW NAME • NEW LOGO • NEW TAGLINE
Transfigure wanted its corporate identity to reflect its business precepts as well as the personal values of its owners. While the word 'transfigure' very strongly denotes profound personal spiritual change, correlating to the red 'burning bush', the word also has useful business connotations.
AN INFORMATIVE NAME
'Trans' means to move and 'figure' can mean data or calculation. Applied to sales automation it means that information can be ordered and purposed to attract business.
VISUALIZING THE PROBLEM AND THE SOLUTION
The red whirlwind-ish graphic suggests the furious pace at which information often imposes itself. Its centripetal energy also tells us that this fury can be mastered, that it can be made productive by organizing it to a purpose. It can be transfigured.
A CALL TO ACTION
The tagline 'Changing Information Into Action" tells all.