The Swain School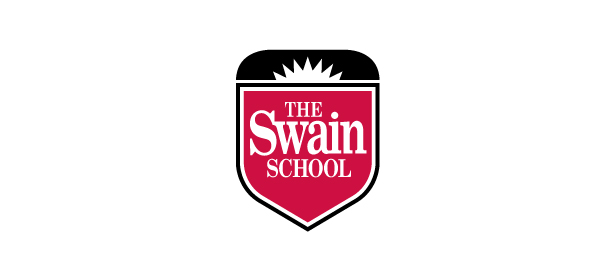 • NEW LOGO
The Swain School needed its logo to better reflect its established identity as a fine independent school and position it for future growth.
This illuminated shield design communicates the strength of the school's history and standards of excellence along with suggesting its bright and inviting character. The school colors have always been red and white.
The logo is reproduced in many ways from web and print materials to imprinted school bookbags, book covers and uniform embroidered badges, to window decals and even the graphics on center court in the school gymnasium.