The Moravian Museum of Bethlehem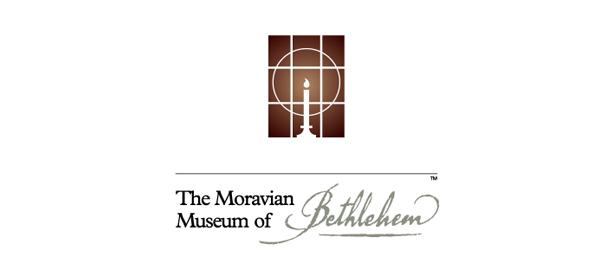 • NEW LOGO
Dedicated to the preservation of important historical properties and collections of the Moravian Church in downtown Historic Bethlehem, Pennsylvania, this museum sought a visual identity charged with this rich and wonderful heritage.
The concept for the graphic symbol is charming, as it so happens that the Bethlehem Moravians instituted the distinctive Christmas decoration custom of placing a single candle in each window, which is now broadly popular across the country and around the world.
The typography was carefully chosen to feel appropriate for the historical subject. The custom calligraphy of 'Bethlehem' is era-specific and was commissioned especially for this project.