Mack Truck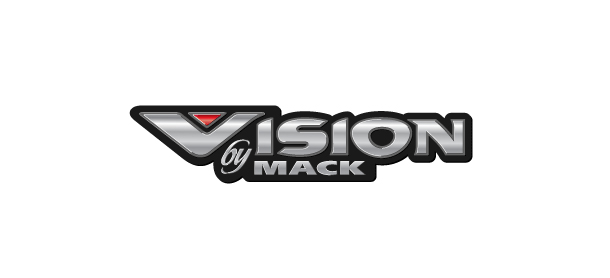 • PRODUCT LOGO DESIGN
Vision is the brand of Mack Truck's entry into the over-the-road, long haul truck market. The logo design is illustrated here as it appears on the nameplate bolted to the vehicle.
This was fun. It's not every day you get to design the logo for a new truck — now, is it?
Created in collaboration with Mack Truck's advertising and marketing agency of record.