Catalys People Skills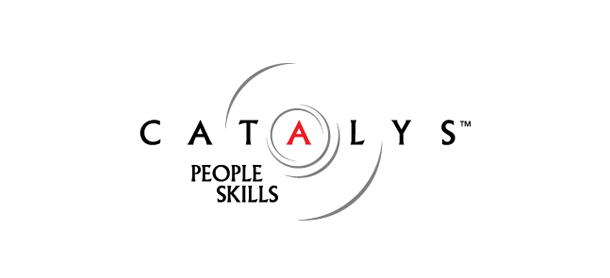 • NEW NAME • NEW LOGO
The Sales Coach had become a victim of its own success, so to speak, by growing beyond the scope of services delineated by its name. Expansion into broader areas of sales and communications training required a new brand identity.
Sayre Design was summoned to help. Having previously created the otherwise successful Sales Coach logo in the first place, Sayre was primed for the assignment.
Sayre Design delivered a whole new name and logo. Catalys People Skills encompassed everything The Sales Coach did, but without the same branding constraints. This solution effectively indicates more comprehensive services and conveys a strong sense of mission and professionalism.
The Sales Coach was predecessor to Catalys People Skills.