Brett Stuckel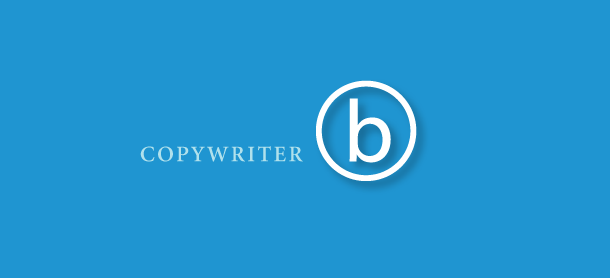 • NEW BRAND IDENTITY CONCEPT
B IS FOR BRETT
Using a circle-b-for-brett typographic device as a logo, this brand identity concept borrows the officious look of the ® Federal registration mark, conveying a keen sense of literacy and business acumen. It works like a stamp of certification.
Brett writes effective communications for web and email, social media ads, perennially favorite direct mail, and has a special regard for fundraising campaigns and cause oriented communications. Brett is also a world traveler and writes about it extremely well.
BLUE IS FOR BRETT
That's not just any blue you're looking at there. That's "Utah Sky", a paint color that somehow converses with Brett's inner creative muse. The cool freshness it brings has the same effect as his writing — inviting and captivating.
COPY BY (B)RETT

Brett Stuckel Copywriter brand identity turns (literally) upon a clever typographic device. The circle-b, slightly raised like a registration mark, is positioned as a horizontal extension from the large 'copywriter' type. The circle-b is also positioned by perpendicular vertical extension down from the 'b' of 'brett' in his web address above it. They intersect at the circle-b, which represents Brett (b) and his work (the circle). It's Brett's official mark of professionalism.